Baked Pancake with Nutella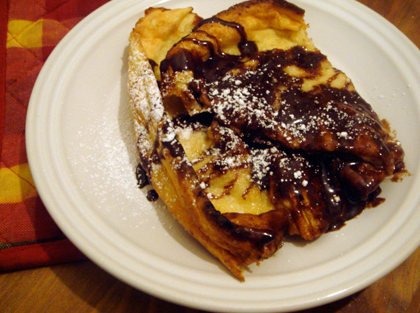 You'll need:
3/4 cup all purpose flour
2 large eggs
1/4 cup and 2 tbs granulated sugar
1 tsp vanilla extract
1/2 tsp salt
1 1/2 cups whole milk
2 tbs unsalted butter
confectioners/powdered sugar for dusting
sauce:
1/2 cup of Nutella
5 tbs of whole milk or heavy cream
Place a 12-inch ovenproof heavy skillet in the middle of the oven and preheat it to 450 F degrees.

1. Whisk flour, eggs, sugar, vanilla, salt and milk together in a bowl.
2. Pull the skillet out and add the butter. Turn the butter around the pan until golden. Then pour the batter and bake until puffed and set (about 20 to 25 mins).

3. Make the sauce by mixing the milk and Nutella together.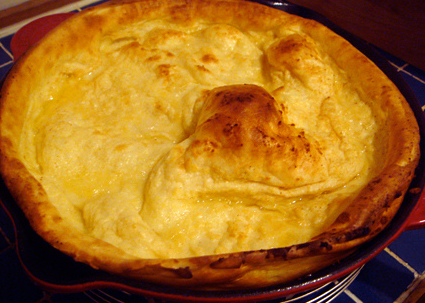 4. Cool pancake on a rack for about 5 minutes.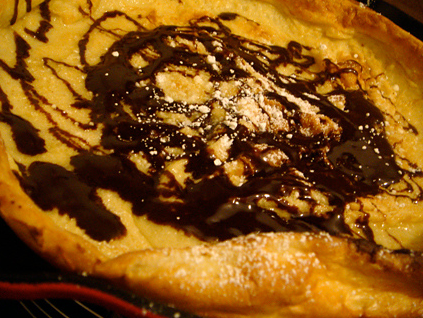 5. Dust with powdered sugar and drizzle Nutella sauce. Strawberries or other berries optional.