My GO-TO Sausage Dinner
When I'm absolutely flat out of ideas for dinner, I always go back to this recipe. Lucky for me, it's one of Hillsy's faves so everyone is happy.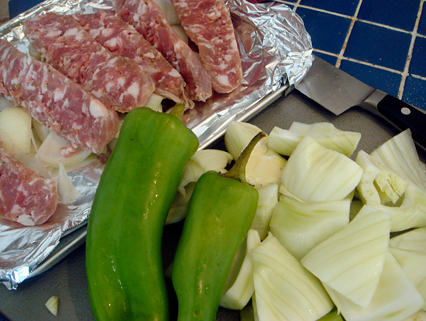 You'll need: Sweet Italian Sausages (I used 4 fairly big ones) cut in half, 4 Italian frying peppers (Cubanelle) cut into two-inch pieces, fennel bulb cut into two-inch pieces (reserve fawns) and 1 onion cut into two-inch pieces. Salt and olive oil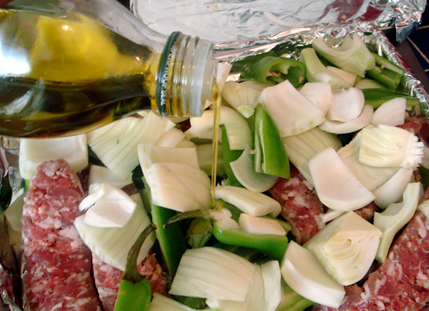 Drizzle about 1/4 cup olive oil + about a teaspoon of salt
Toss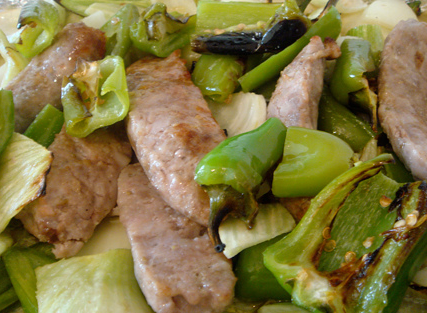 Preheat broiler. Broil for about 8 to 10 minutes (about 4 inches away from flame) or until veggies are tender. Turn veggies and sausages and broil for another 10 minutes until sausages are cooked through. You should keep your eye on it – you can easily burn the vegetables.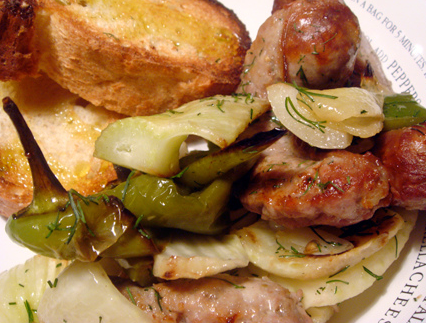 Top with a handful of finely chopped fawns. Perfect with crusty bread drizzled with good olive oil.